Hey guys, sorry that I haven't posted in such a long time, I've been ridiculosly busy! However, I have compiled a list of bands who have recently released music that I think you should keep your eye on particularly this year. This will probably be in two parts so here's part one…
---
'Fiction Act' by Everywhere
Everywhere are a London-based quartet who late last year released inflamed EP 'Fiction Act'. Leading single 'Some Other Dude' has had over 1 million plays on Spotify and was featured on BBC Introducing in London. Upon my first play, 'Fiction Act' reminded me of one of my favourite bands 'Two Door Cinema Club' because of its fervent, techno infused nifty guitar parts.
Despite Everywhere as a band originating in the UK, I think it's fair to say that their sound echoes more of a US feel. With Skinny Magazine picking up on 'hints of The Killers' and frontman Max Berga specifically referring to Imagine Dragons as an influence, it hasn't gone unnoticed that woven into 'Fiction Act' are elements of American polish. My personal favourite from this EP has to be their second track 'Heroine' which maintains a consistent punchy feeling followed by a catchy chorus that possesses raw and emotive lyrics.
Spotify: https://open.spotify.com/artist/1qugYKIdPG3E77wMzPop31

Some Other Dude: https://www.youtube.com/watch?v=CJ6I7g6u8Lg

Facebook: https://www.facebook.com/everywheretheband/
'Caravan' and 'Arcade' by Divenire
Divenire are an alt-indie rock band from Stoke who have recently released 2 new tracks 'Caravan' and 'Arcade'. They have already received a highly commendable amount of attention and success with supporting bands such as The Hunna, High Tyde and Hermitage Green at the O2 Academy Birmingham. 'Caravan' was voted best single 2016 at their local radio station and their two tracks are also being repeatedly played at Bowling Green State University in Ohio! After I listened to these two tracks, I could completely understand what the hype was about.
The lyrics of 'Caravan' perfectly capture the raw emotions of adolescence and desire whilst being intrinsically decorated by a powerful and bold guitar riff from Josh Holmes, reminding me of a heavier Viola Beach sound. However, my personal favourite is 'Arcade' as from the very opening it envelops you into a climatic and darkly melancholic ambience. Frontman Dom Morgan's vocals are so incredibly gritty and perfectly echo the sheer talent emanated by Holmes' ability to produce an equally stirring guitar riff which reminded me of a combination of early Kings of Leon, Biffy Clyro and Stereophonics.
Spotify: https://open.spotify.com/artist/4mWYSJX3FKDKGQmxfJciLd


Facebook: https://www.facebook.com/DivenireUK/
'Emission' by Sounds Like a Storm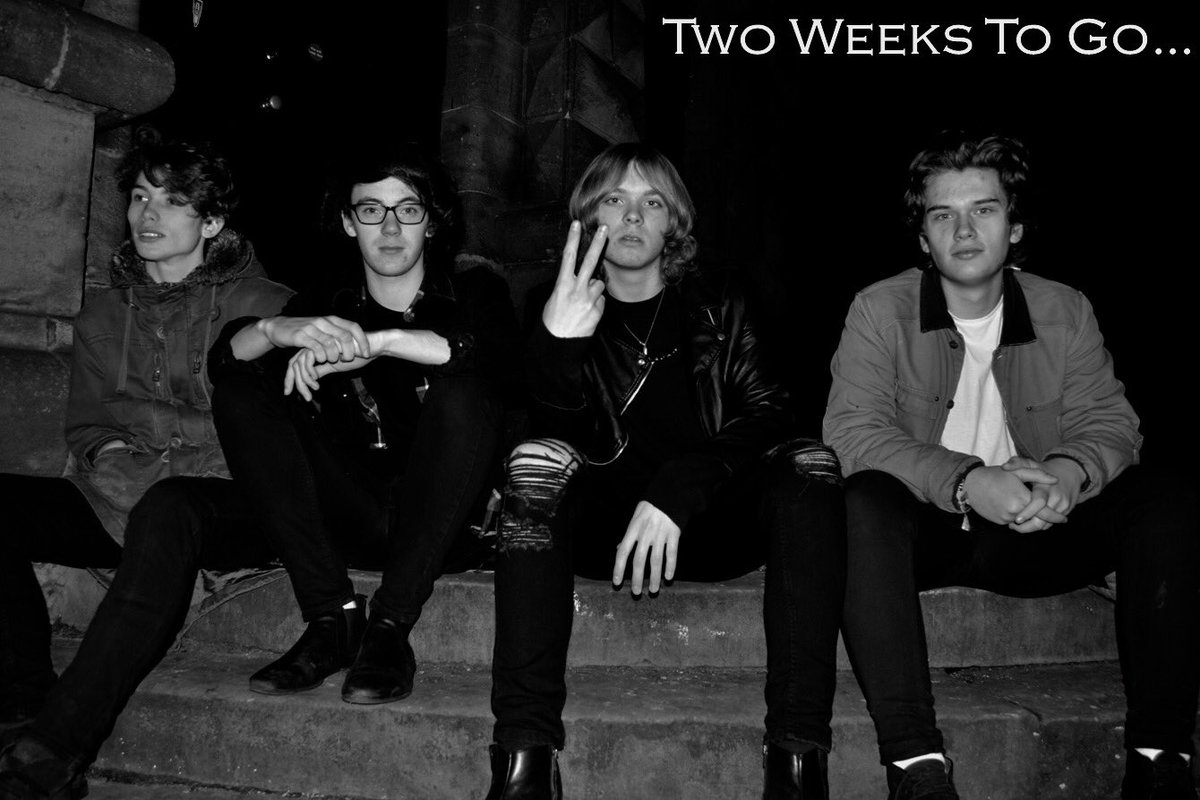 I first saw Sounds Like a Storm support Glass Caves at the Belgrave Music Hall in Leeds a few months ago and was astounded by the rigorous energy possessed by this Leeds-based quartet. Frontman Sennen Ludman certainly has what it takes to be an entertaining vocalist and the whole set-up of their set reminded me of very early Catfish and the Bottlemen (Poetry and Fuel).
The band's first released single is a potent and dynamic track that has clearly been influenced by the challenges and passions of youth. 'Emission' carries a guitar riff that plunges you into a deep, heavy abyss and vigorous vocals from Sennen accompanied by a powerfully built drum beat.
Spotify: https://open.spotify.com/artist/7zhVwU26IhzDFFj4ITZSej

Facebook: https://www.facebook.com/soundslikeastorm/
'Johnny's a reject' by The Vanities
First of all, I would like to say that I don't think I've ever heard a modern band before that possesses such a volume of what I can only describe as 'cheeky-chappy charm'. Johnny's a reject is a very lively, unrefined, and fearless track that radiates a very relaxed yet satisfying sound. To say that The Vanities have only been gigging for just over 6 months and have an age range of 16-19, I'd say their songs are well written and are laced with entertaining remarks. I'd love to see how they'd perform.
Listen to 'Johnny's a reject' here… https://soundcloud.com/thevanitiesuk

Facebook: https://www.facebook.com/thevanitiesuk/